The U.S. Veterans Memorial Museum is enormously excited to announce that we have partnered with renowned artist Michael Solovey to commission the first-ever, limited-edition print celebrating the historical lineage and remarkable achievements of the Army Materiel Command (AMC) headquartered at Redstone Arsenal in Huntsville, Alabama.
America's Arsenal for the Brave is a historically-researched pencil collage alluding to vital contributions to our nation's vast materiel requirements during World War II, Korea, Vietnam, Desert Storm, and throughout the global war on terrorism in Afghanistan & Iraq.
This is the only piece of AMC fine art currently available on the market and the print set will be limited to only 1,962 personally signed & numbered prints. Each print is embossed and is complimented with an artist signed letter of authenticity. A hard mailing tube is also included to ensure safe mailing & delivery. The prints are produced on a light beige paper and measure 12.5" x 15"—absolutely perfect size for any home or office setting.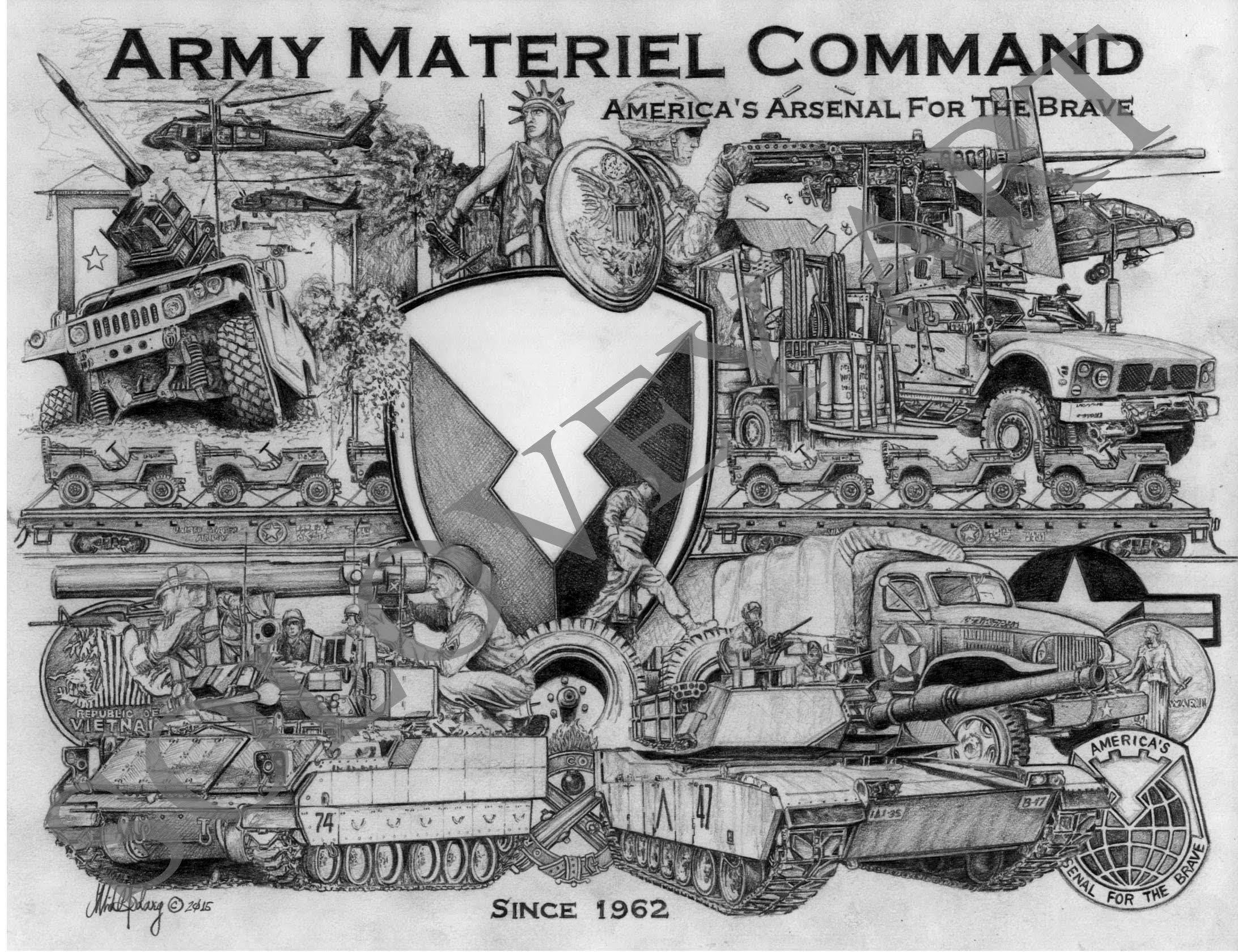 These limited edition prints are exclusively available here for only $50 plus $7 shipping or for purchase at the U.S. Veterans Memorial Musuem.
Orders will begin shipping the middle of August 2015.